Factores que afectan la densitometría óseo en niños y adolescentes obesos.
Resumen
El objetivo de la investigación fue determinar los factores que afectan la densitometría ósea en niños y adolescentes obesos. La investigación se realizó entre enero de 2015 y mayo de 2019 y se seleccionaron 178 niños y adolescentes obesos que asistieron al Hospital San Vicente de Paul, Ibarra, Ecuador. Todos se sometieron a un examen físico completo (altura, peso y evaluación de la etapa puberal), determinación del porcentaje de grasa corporal y masa ósea de la columna lumbar (vértebras L2-L4) y fémur proximal (cuello del fémur y trocánter). No se encontraron diferencias significativas en edad, peso, altura, índice de masa corporal, porcentaje de grasa corporal total y distribución de cambios puberales entre niños y adolescentes de sexo femenino y masculino (p> 0.05). Las niñas y adolescentes tenían valores más altos de contenido mineral óseo lumbar en comparación con los niños y adolescentes varones (p <0.001). Se observaron correlaciones positivas y significativas entre los parámetros antropométricos y el porcentaje de grasa corporal con el área, el contenido mineral óseo, la densidad mineral ósea y la longitud de la columna vertebral y el fémur proximal (p <0,05). El sexo femenino, el aumento de la edad y el progreso de los cambios puberales se asociaron con cambios en el contenido mineral óseo y la densidad de la columna lumbar, el cuello femoral y el trocánter (p <0,05). Se concluye que la edad, el sexo y los cambios en la pubertad pueden afectar independientemente la densitometría ósea de la columna lumbar y el fémur en niños y adolescentes obesos.
Recibido: 8 de Septiembre de 2019.
Aceptado: 30 de Abril de 2020.
Publicado online: 20 de Junio de 2020.
Palabras clave
Obesidad; Niños; Adolescentes; Densitometría ósea.
Referencias
Maggio ABR, Martin X, Tabard-Fougère A, Steiger C, Dayer R, Delhumeau C, Ceroni D. Recovery of bone mineral mass after upper limb fractures in children and teenagers. J Pediatr Orthop. 2019; 39: e248-e52.
Cvijetic S, Baric IC, Satalic Z, Keser I, Bobic J. Influence of nutrition and lifestyle on bone mineral density in children from adoptive and biological families. J Epidemiol. 2014; 24: 209-15.
Faienza MF, D'Amato G, Chiarito M, Colaianni G, Colucci S, Grano M, Corbo F, Brunetti G. Mechanisms Involved in Childhood Obesity-Related Bone Fragility. Front Endocrinol (Lausanne). 2019; 10: 269.
Leonard MB, Shults J, Wilson BA, Tershakovec AM, Zemel BS. Obesity during childhood and adolescence augments bone mass and bone
dimensions. Am J Clin Nutr. 2004; 80:514-23.
Hanusch BC, Tuck SP, McNally RJQ, Wu JJ, Prediger M, Walker J, Tang J, Piec I, Fraser WD, Datta HK, Francis RM. Does regional loss of bone density explain low trauma distal forearm fractures in men (the Mr F study)? Osteoporos Int. 2017; 28: 2877-2886.
Goulding A, Jones IE, Taylor RW, Williams SM, Manning PJ. Bone mineral density and body composition in boys with distal forearm fractures: a dualenergy x-ray absorptiometry study. J Pediatr. 2001; 139: 509-15.
Skaggs DL, Loro ML, Pitukcheewanont P, Tolo V, Gilsanz V. Increased body weight and decreased radial crosssectional dimensions in girls with forearm fractures. J Bone Miner Res. 2001; 16: 1337-42.
Leite Portella D, Arruda M, Gómez-Campos R, Checkin Portella G, Andruske CL, Cossio-Bolaños MA. Physical growth and biological
maturation of children and adolescents: Proposed reference curves. Ann Nutr Metab. 2017; 70: 329-37.
Chun KJ. Bone densitometry. Semin Nucl Med. 2011; 41: 220-8.
Manzoni P, Brambilla P, Pietrobelli A, Beccaria L, Bianchessi A, Mora S, Chiumello G. Influence of body composition on bone mineral content in children and adolescents. Am J Clin Nutr. 1996; 64: 603-7.
El Hage Z, Theunynck D, Jacob C, Moussa E, Baddoura R, Zunquin G, El Hage R. Bone mineral content and density in obese, overweight and
normal weight adolescent boys. J Med Liban. 2013; 61: 148-54.
Zemel B. Bone mineral accretion and its relationship to growth, sexual maturation and body composition during childhood and adolescence. World Rev Nutr Diet. 2013; 106: 39-45.
Rochira V, Kara E, Carani C. The endocrine role of estrogens on human male skeleton. Int J Endocrinol. 2015;
: 165215.
Ward KA, Roberts SA, Adams JE, Mughal MZ. Bone geometry and density in the skeleton of pre-pubertal gymnasts and
school children. Bone. 2005; 36: 1012-8.
Reid IR, Baldock PA, Cornish J. Effects of leptin on the skeleton. Endocr Rev. 2018; 39: 938-59.
Kishida Y, Hirao M, Tamai N, Nampei A, Fujimoto T, Nakase T, Shimizu N, Yoshikawa H, Myoui A. Leptin regulates chondrocyte differentiation and matrix maturation during endochondral ossification. Bone. 2005; 37: 607-21.
Beck BR. Exercise for bone in childhoodhitting the sweet spot. Pediatr Exerc Sci. 2017; 29: 440-9.
Khadilkar AV, Sanwalka N, Mughal MZ, Chiplonkar S, Khadilkar V. Indian girls have higher bone mineral content per unit of lean body than boys through puberty. J Bone Miner Metab. 2018; 36: 364-71.
Arfai K, Pitukcheewanont PD, Goran MI, Tavare CJ, Heller L, Gilsanz V. Bone, muscle, and fat: sex-related differences
in prepubertal children. Radiology. 2002; 224: 338-44.
Dennison EM, Harvey NC, Cooper C. Programming of osteoporosis and impact on osteoporosis risk. Clin Obstet
Gynecol. 2013; 56: 549-55.
Bozzini C, Picasso EO, Champin GM, Alippi RM, Bozzini CE. Biomechanical properties of the mid-shaft femur in middle-aged hypophysectomized rats as assessed by bending test. Endocrine. 2012; 42: 411-8.
Takeda S. Osteoporosis: a neuroskeletal disease? Int J Biochem Cell Biol. 2009; 41: 455-9. r] 23. Kaptoge S, Dalzell N, Loveridge N, Beck TJ, Khaw KT, Reeve J. Effects of gender, anthropometric variables, and aging on the evolution of hip strength in men and women aged over 65. Bone. 2003; 32: 561-70.
Wren TA, Liu X, Pitukcheewanont P,Gilsanz V. Bone acquisition in healthy children and adolescents: comparisons of dual-energy x-ray
absorptiometry and computed tomography measures. J Clin Endocrinol Metab. 2005; 90: 1925-8.
Fewtrell MS; British Paediatric & Adolescent Bone Group. Bone densitometry in children assessed by dual x ray absorptiometry: uses and
pitfalls. Arch Dis Child. 2003; 88: 795-8.
Nakavachara P, Pooliam J, Weerakulwattana L, Kiattisakthavee P, Chaichanwattanakul K, Manorompatarasarn R, Chokephaibulkit K, Viprakasit V. A normal reference of bone mineral density (BMD) measured by dual energy X-ray absorptiometry in healthy thai children and adolescents aged 5-18 years: a new reference for Southeast Asian Populations. PLoS One. 2014; 9: e97218.
Kocks J, Ward K, Mughal Z, Moncayo R, Adams J, Högler W. Z-score comparability of bone mineral density reference databases for children. J Clin Endocrinol Metab. 2010; 95: 4652-9.
Timpson NJ, Sayers A, Davey-Smith G, Tobias JH. How does body fat influence bone mass in childhood? A Mendelian randomization approach. J Bone Miner Res. 2009; 24: 522-33.
Depósito Legal: ppi201102ME3935 - ISSN: 2477-9369.
Copyright ©2012 ULA Todos los derechos reservados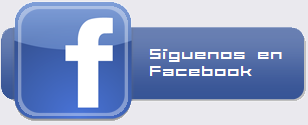 Todos los documentos publicados en esta revista se distribuyen bajo una
Licencia Creative Commons Atribución -No Comercial- Compartir Igual 4.0 Internacional.
Por lo que el envío, procesamiento y publicación de artículos en la revista es totalmente gratuito.