Factores de riesgo para enfermedades cardiovasculares. Revisión bibliográfica
Resumen
Las enfermedades cardiovasculares son la causa más común de muerte y representan casi la mitad de toda la mortalidad global. La aparición de estas enfermedades está estrechamente relacionada con los factores de riesgo para el desarrollo de aterosclerosis. El objetivo de la investigación fue describir los factores de riesgo para enfermedades cardiovasculares. Se realizó la búsqueda bibliográfica en las bases de datos electrónicas de literatura científica biomédica para investigar los artículos elegibles en los últimos 30 años. La evidencia fue incluida debido a que era relevante y vigente de los potenciales efectos de los diferentes factores de riesgo sobre la epidemiologia de las enfermedades cardiovasculares. Muchas características genéticas, bioquímicas y de la pared vascular pueden ser determinantes del riesgo cardiovascular. Algunos de ellos están relacionados en forma causal con el proceso aterosclerótico. Aunque estos determinantes del riesgo no mejoren la estratificación del riesgo, pueden proporcionar un valioso conocimiento sobre la fisiopatología de las enfermedades cardiovasculares. Debe enfatizarse que, incluso si los nuevos determinantes del riesgo no mejoran la estratificación del riesgo, proporcionan un conocimiento valioso sobre la fisiopatología de las enfermedades
cardiovasculares. La eliminación o modificación de factores de riesgo, junto con el tratamiento farmacológico específico, puede mejorar la supervivencia, reducir la frecuencia de complicaciones y necesidad de intervención, mejorando la calidad de vida. El creciente conocimiento de factores de riesgo suministra una base para que alguno pueda ser utilizado en la práctica clínica cotidiana en un futuro cercano.
Recibido: 24 de Abril del 2020.
Aceptado: 9 de Septiembre del 2020.
Publicado online: 22 de Noviembre del 2020.
Palabras clave
Enfermedades Cardiovasculares; Factores de riesgo; Epidemiología; Prevención
Referencias
Pencina MJ, Navar AM, Wojdyla D, Sanchez RJ, Khan I, Elassal J, D'Agostino RB Sr, Peterson ED, Sniderman AD. Quantifying Importance of Major Risk Factors for Coronary Heart Disease. Circulation. 2019; 139: 1603-11. [PubMed] [Google Scholar]
Lloyd-Jones DM, Leip EP, Larson MG, D'Agostino RB, Beiser A, Wilson PW, Wolf PA, Levy D. Prediction of lifetime risk for cardiovascular disease by risk factor burden at 50 years of age. Circulation. 2006; 113: 791-8. [PubMed] [Google Scholar]
DiNicolantonio JJ, O'Keefe JH. Preventing Cardiovascular Disease. Prog Cardiovasc Dis. 2016; 58: 463. [PubMed]
Gabriel R, Brotons C, Tormo MJ, Segura A, Rigo F, Elosua R, Carbayo JA, Gavrila D, Moral I, Tuomilehto J, Muñiz J; ERICE study group. The ERICE-score: the new native cardiovascular score for the lowrisk and aged Mediterranean population of Spain. Rev Esp Cardiol (Engl Ed). 2015; 68: 205-15. [PubMed] [Google Scholar]
Lin JS, Evans CV, Johnson E, Redmond N, Coppola EL, Smith N. Nontraditional Risk Factors in Cardiovascular Disease Risk Assessment: Updated Evidence Report and Systematic Review for the US Preventive Services Task Force. JAMA. 2018; 320: 281-297. [PubMed] [Google Scholar]
Jin J. Risk Assessment for cardiovascular disease with nontraditional risk factors. JAMA. 2018; 320: 316. [PubMed] [Google Scholar]
O'Donnell MJ, Chin SL, Rangarajan S, Xavier D, Liu L, Zhang H, Rao-Melacini P, Zhang X, Pais P, Agapay S, Lopez-Jaramillo P, Damasceno A, Langhorne P, McQueen MJ, Rosengren A, Dehghan M, Hankey GJ, Dans AL, Elsayed A, Avezum A, Mondo C, Diener HC, Ryglewicz D, Czlonkowska A, Pogosova N, Weimar C, Iqbal R, Diaz R, Yusoff K, Yusufali A, Oguz A, Wang X, Penaherrera E, Lanas F, Ogah OS, Ogunniyi A, Iversen HK, Malaga G, Rumboldt Z, Oveisgharan S, Al Hussain F, Magazi D, Nilanont Y, Ferguson J, Pare G, Yusuf S; INTERSTROKE investigators. Global and regional effects of potentially modifiable risk factors associated with acute stroke in 32 countries (INTERSTROKE): a casecontrol study. Lancet. 2016; 388: 761- 75. [PubMed] [Google Scholar]
Kim MS, Kang SJ, Lee CW, Han S, Park DW, Lee SW, Kim YH, Park SW, Park SJ, Kim JJ. Prevalence of coronary atherosclerosis in asymptomatic healthy subjects: an intravascular ultrasound study of donor hearts. J Atheroscler Thromb. 2013; 20: 465-71. [PubMed] [Google Scholar]
Gulati R, Behfar A, Narula J, Kanwar A, Lerman A, Cooper L, Singh M. Acute Myocardial Infarction in Young Individuals. Mayo Clin Proc. 2020; 95(1): 136-156. [PubMed] [Google Scholar]
Appelman Y, van Rijn BB, Ten Haaf ME, Boersma E, Peters SA. Sex differences in cardiovascular risk factors and disease prevention. Atherosclerosis. 2015; 241(1): 211-8. [PubMed] [Google Scholar]
Barbazza E, Yegeubayeva S, Akkazieva B, Tsoyi E, Zheleznyakov E, Tello JE. Improving clinical practice in primary care for the prevention and control of noncommunicable diseases: a multiactor approach to two regional pilot projects in Kazakhstan. Cardiovasc Diagn Ther. 2019; 9(2): 129-139. [PubMed] [Google Scholar]
Yang WY, Zhang ZY, Staessen JA; International Database on Ambulatory Blood Pressure in Relation to Cardiovascular Outcomes (IDACO) Investigators. Blood Pressure Indexes Associated With Mortality and Cardiovascular Outcomes-Reply. JAMA. 2019; 322: 2343-2344. [PubMed]
Midha T, Idris M, Saran R, Srivastava A, Singh S. Isolated systolic hypertension and its determinants - A cross-sectional study in the adult population of Lucknow district in North India. Indian J Community Med.
; 35: 89-93. [PubMed] [Google Scholar]
Ahmad A, Oparil S. Hypertension in women: Recent advances and lingering questions. Hypertension. 2017; 70: 19-26. [PubMed] [Google Scholar]
Ettehad D, Emdin CA, Kiran A, Anderson SG, Callender T, Emberson J, Chalmers J, Rodgers A, Rahimi K. Blood pressure lowering for prevention of cardiovascular disease and death: a systematic review and meta-analysis. Lancet. 2016; 387: 957-67. [PubMed] [Google Scholar]
Vartiainen E, Laatikainen T, Peltonen M, Juolevi A, Männistö S, Sundvall J, Jousilahti P, Salomaa V, Valsta L, Puska P. Thirty-five-year trends in cardiovascular risk factors in Finland. Int J Epidemiol. 2010; 39: 504-18. [PubMed] [Google Scholar]
Yang X, Luo W, Han S, Zha L, Zhang J, Li X, Zhao H, Liang S, Zhao R. Prevalence of high-risk coronary plaques in patients with and without metabolic syndrome and the relationship with prognosis. BMC Cardiovasc Disord. 2020; 20: 73. [PubMed] [Google Scholar]
Page JH, Rexrode KM, Hu F, Albert CM, Chae CU, Manson JE. Waist-height ratio as a predictor of coronary heart disease among women. Epidemiology. 2009; 20: 361-6. [PubMed] [Google Scholar]
Halland H, Lønnebakken MT, Pristaj N, Saeed S, Midtbø H, Einarsen E, Gerdts E. Sex differences in subclinical cardiac disease in overweight and obesity (the FATCOR study). Nutr Metab Cardiovasc Dis. 2018; 28: 1054-60. [PubMed] [Google Scholar]
Efrat M, Tepper S, Birk RZ. From fat cell biology to public health preventive strategies - pinpointing the critical period for obesity prevention. J Pediatr Endocrinol Metab. 2013; 26: 197-209. [PubMed] [Google Scholar]
Saklayen MG. The Global Epidemic of the Metabolic Syndrome. Curr Hypertens Rep. 2018; 20: 12. [PubMed] [Google Scholar]
Kalra S, Gupta Y. Metabolic Syndrome: The drums are beating. J Pak Med Assoc. 2015; 65: 1148. [PubMed] [Google Scholar]
Suzuki S, Iida K, Murakoshi N, Niho B, Yoshida T, Enomoto T, Koseki S, Watanabe S, Yamaguchi I. A slight increase of fasting plasma glucose after 2 years was associated with electrocardiogram changes suggestive of coronary heart disease in normal subjects. Clin Cardiol. 2005; 28: 225-9. [PubMed] [Google Scholar]
Ashraf H, Ahmad J. Cardiovascular outcome trials in type 2 diabetes: A critical analysis. Diabetes Metab Syndr. 2019; 13: 300-305. [PubMed] [Google Scholar]
Sone H, Yamada N. Progress in clinical care of cardiovascular diseases omplicated with diabetes mellitus. Nihon Naika Gakkai Zasshi. 2009; 98: 794-801. [PubMed]
Weitzman S. The link between diabetes and cardiovascular disease: The epidemiological perspective. Isr Med Assoc J. 2016; 18: 709-11. [PubMed] [Google Scholar]
Varbo A, Freiberg JJ, Nordestgaard BG. Remnant Cholesterol and Myocardial Infarction in Normal Weight, Overweight, and Obese Individuals from the Copenhagen General Population Study. Clin Chem. 2018; 64: 219-230. [PubMed] [Google Scholar]
Izawa A, Kashima Y, Miura T, Ebisawa S, Kitabayashi H, Yamamoto H, Sakurai S, Kagoshima M, Tomita T, Miyashita Y, Koyama J, Ikeda U; ALPS-AMI Investigators. Assessment of lipophilic vs. hydrophilic statin therapy in acute myocardial infarction – ALPS-AMI study. Circ J. 2015; 79: 161-8. [PubMed] [Google Scholar]
Moroi M, Nagayama D, Hara F, Saiki A, Shimizu K, Takahashi M, Sato N, Shiba T, Sugimoto H, Fujioka T, Chiba T, Nishizawa K, Usui S, Iwasaki Y, Tatsuno I, Sugi K, Yamasaki J, Yamamura S, Shirai K. Outcome of pitavastatin versus atorvastatin therapy in patients with hypercholesterolemia at high risk for atherosclerotic cardiovascular disease. Int J Cardiol. 2020; 305: 139-46. [PubMed] [Google Scholar]
Ohmura H. Triglycerides as Residual Risk for Atherosclerotic Cardiovascular Disease. Circ J. 2019; 83: 969-970. [PubMed] [Google Scholar]
Robins SJ, Collins D, Nelson JJ, Bloomfield HE, Asztalos BF. Cardiovascular events with increased lipoprotein-associated phospholipase A(2) and low high-density lipoproteincholesterol: the Veterans Affairs HDL Intervention Trial. Arterioscler Thromb Vasc Biol. 2008; 28: 1172-8. [PubMed] [Google Scholar]
Suadicani P, Hein HO, Gyntelberg F. Antihypertensive treatment, high triglycerides, and low high-density lipoprotein cholesterol and risk of ischemic heart disease mortality: a 16- year follow-up in the Copenhagen male study. Metab Syndr Relat Disord. 2010; 8: 215-22. [PubMed] [Google Scholar]
Poledne R, Kovár J. Hypertriglyceridemia and atherosclerosis risk. Vnitr Lek. 2020; 65: 783-7. [PubMed] [Google Scholar]
Iakobishvili Z, Hasin T, Klempfner R, Shlomo N, Goldenberg I, Brenner R, Kornowski R, Gerber Y. Association Bezafibrate Treatment With Reduced Risk of Cancer in Patients With Coronary Artery Disease. Mayo Clin Proc. 2019; 94: 1171-9. [PubMed]
Krintus M, Kozinski M, Kubica J, Sypniewska G. Critical appraisal of inflammatory markers in cardiovascular risk stratification. Crit Rev Clin Lab Sci. 2014; 51: 263-79. [PubMed] [Google Scholar]
Afanasieva OI, Utkina EA, Artemieva NV, Ezhov MV, Adamova IY, Pokrovsky SN. Elevated lipoprotein(a) concentration and presence of subfractions of small dense low-density lipoproteins as independent factors of risk of ischemic heart disease. Kardiologiia. 2016; 56: 5-11. [PubMed] [Google Scholar]
Iversen B, Jacobsen BK, Løchen ML. Active and passive smoking and the risk of myocardial infarction in 24,968 men and women during 11 year of follow-up: the Tromsø Study. Eur J Epidemiol. 2013; 28: 659-67. [PubMed] [Google Scholar]
Clark ML, Butler LM, Koh WP, Wang R, Yuan JM. Dietary fiber intake modifies the association between secondhand smoke exposure and coronary heart disease mortality among Chinese non-smokers in Singapore. Nutrition. 2013; 29: 1304-9. [PubMed] [Google Scholar]
Menotti A, Puddu PE. Lifetime prediction of coronary heart disease and heart disease of uncertain etiology in a 50-year follow-up population study. Int J Cardiol. 2015; 196: 55-60. [PubMed] [Google Scholar]
Pirie K, Peto R, Reeves GK, Green J, Beral V; Million Women Study Collaborators. The 21st century hazards of smoking and benefits of stopping: a prospective study of one million women in the UK. Lancet. 2013; 381: 133-41. [PubMed] [Google Scholar]
Anderson L, Oldridge N, Thompson DR, Zwisler AD, Rees K, Martin N, Taylor RS. Exercise-based cardiac rehabilitation for coronary heart disease: Cochrane systematic review and meta-analysis. J Am Coll Cardiol. 2016; 67: 1-12. [PubMed] [Google Scholar]
Brotons Cuixart C, Lobos Bejarano JM. Nuevas guías europeas de prevención cardiovascular y su adaptación española. Aten Primaria. 2017; 49: 201-203. [PubMed] [Google Scholar]
Joseph PG, Pare G, Anand SS. Exploring gene-environment relationships in cardiovascular disease. Can J Cardiol. 2013; 29: 37-45. [PubMed] [Google Scholar]
Di Taranto MD, Giacobbe C, Fortunato G. Familial hypercholesterolemia: A complex genetic disease with variable phenotypes. Eur J Med Genet. 2020; 63: 103831. [PubMed] [Google Scholar]
Andersen LH, Miserez AR, Ahmad Z, Andersen RL. Familial defective apolipoprotein B-100: A review. J Clin Lipidol. 2016; 10: 1297-1302. [PubMed] [Google Scholar]
Christen WG, Ajani UA, Glynn RJ, Hennekens CH. Blood levels of homocysteine and increased risks of cardiovascular disease: causal or casual? Arch Intern Med. 2000; 160: 422-34. [PubMed] [Google Scholar]
Clarke R, Lewington S, Landray M. Homocysteine, renal function, and risk of cardiovascular disease. Kidney Int Suppl. 2003: S131-3. [PubMed] [Google Scholar]
Ganguly P, Alam SF. Role of homocysteine in the development of cardiovascular disease. Nutr J. 2015; 14: 6. [PubMed] [Google Scholar]
Peng HY, Man CF, Xu J, Fan Y. Elevated homocysteine levels and risk of cardiovascular and all-cause mortality: a meta-analysis of prospective studies. J Zhejiang Univ Sci B. 2015; 16: 78-86. [PubMed] [Google Scholar]
Wong CK, Hammett CJ, The R, French JK, Gao W, Webber BJ, Elliott JM, Hamer AW, Ormiston JA, Webster MW, Stewart RA, Ameratunga RV, White HD. Lack of association between baseline plasma homocysteine concentrations and restenosis rates after a first elective percutaneous coronary intervention without stenting. Heart. 2004; 90: 1299- 302. [PubMed] [Google Scholar]
Pizzolo F, Friso S, Olivieri O, Martinelli N, Bozzini C, Guarini P, Trabetti E, Faccini G, Corrocher R, Girelli D. Homocysteine, traditional risk factors and impaired renal function in coronary artery disease. Eur J
Clin Invest. 2006; 36: 698-704. [PubMed] [Google Scholar]
Bønaa KH, Njølstad I, Ueland PM, Schirmer H, Tverdal A, Steigen T, Wang H, Nordrehaug JE, Arnesen E, Rasmussen K; NORVIT Trial Investigators. Homocysteine lowering and cardiovascular events after
acute myocardial infarction. N Engl J Med. 2006; 354: 1578-88. [PubMed] [Google Scholar]
Albert CM, Cook NR, Gaziano JM, Zaharris E, MacFadyen J, Danielson E, Buring JE, Manson JE. Effect of folic acid and B vitamins on risk of cardiovascular events and total mortality among women at high risk for cardiovascular disease: a randomized trial. JAMA. 2008; 299: 2027- 36. [PubMed] [Google Scholar]
Koenig W. High-sensitivity C-reactive protein and atherosclerotic disease: from improved risk prediction to risk-guided therapy. Int J Cardiol. 2013; 168(6): 5126- 34. [PubMed] [Google Scholar]
Wannamethee SG, Whincup PH, Lennon L, Papacosta O, Lowe GD. Associations between fibrin D-dimer, markers of inflammation, incident self-reported mobility limitation, and all-cause mortality in older men. J Am Geriatr Soc. 2014; 62: 2357-62. [PubMed] [Google Scholar]
Mizia-Stec K, Gasior Z, Zahorska-Markiewicz B, Janowska J, Szulc A, Jastrzebska-Maj E, Kobielusz-Gembala I. Serum tumour necrosis factor-alpha, interleukin-2 and interleukin-10 activation in stable angina and acute coronary syndromes. Coron Artery Dis. 2003; 14: 431-8. [PubMed] [Google Scholar]
Gotsman I, Stabholz A, Planer D, Pugatsch T, Lapidus L, Novikov Y, Masrawa S, Soskolne A, Lotan C. Serum cytokine tumor necrosis factor-alpha and interleukin-6 associated with the severity of coronary artery disease: indicators of an active inflammatory burden? Isr Med Assoc J. 2008; 10: 494- 8. [PubMed] [Google Scholar]
Hashmi S, Zeng QT. Role of interleukin-17 and interleukin-17-induced cytokines interleukin-6 and interleukin-8 in unstable coronary artery disease. Coron Artery Dis. 2006; 17: 699-706. [PubMed] [Google Scholar]
Ridker PM, Rifai N, Stampfer MJ, Hennekens CH. Plasma concentration of interleukin-6 and the risk of future myocardial infarction among apparently healthy men. Circulation. 2000; 101: 1767-72. [PubMed] [Google Scholar]
Welsh P, Woodward M, Rumley A, Lowe G. Associations of plasma proinflammatory cytokines, fibrinogen, viscosity and C-reactive protein with cardiovascular risk factors and social deprivation: the fourth Glasgow MONICA study. Br J Haematol. 2008; 141: 852-61. [PubMed] [Google Scholar]
Das De S, Krishna S, Jethwa A. Iron status and its association with coronary heart disease: systematic review and meta-analysis of prospective studies. Atherosclerosis. 2015; 238: 296-303. [PubMed] [Google Scholar]
Siscovick DS, Schwartz SM, Corey L, Grayston JT, Ashley R, Wang SP, Psaty BM, Tracy RP, Kuller LH, Kronmal RA. Chlamydia pneumoniae, herpes simplex virus type 1, and cytomegalovirus and incident myocardial infarction and coronary heart disease death in older adults: the Cardiovascular Health Study. Circulation. 2000; 102: 2335-40.
[PubMed] [Google Scholar]
Arcari CM, Gaydos CA, Nieto FJ, Krauss M, Nelson KE. Association between Chlamydia pneumoniae and acute myocardial infarction in young men in the United States military: the importance of timing of exposure measurement. Clin Infect Dis. 2005; 40: 1123-30. [PubMed] [Google Scholar]
Kunze R. C-Reactive Protein: From Biomarker to Trigger of Cell Death? Ther Apher Dial. 2019; 23: 494-496. [PubMed] [Google Scholar]
Fibrinogen Studies Collaboration, Kaptoge S, White IR, Thompson SG, Wood AM, Lewington S, Lowe GD, Danesh J. Associations of plasma fibrinogen levels with established cardiovascular disease risk factors, inflammatory markers, and other characteristics: individual participant meta-analysis of 154,211 adults in 31 prospective studies: the fibrinogen studies collaboration. Am J Epidemiol. 2007; 166: 867-79. [PubMed] [Google Scholar]
Goldenberg I, Benderly M, Sidi R, Boyko V, Tenenbaum A, Tanne D, Behar S. Relation of clinical benefit of raising high-density lipoprotein cholesterol to serum levels of low-density lipoprotein cholesterol in
patients with coronary heart disease (from the Bezafibrate Infarction Prevention Trial). Am J Cardiol. 2009; 103: 41-5. [PubMed] [Google Scholar]
Ghebre MA, Wannamethee SG, Rumley A, Whincup PH, Lowe GD, Morris RW. Prospective study of seasonal patterns in hemostatic factors in older men and their relation to excess winter coronary heart disease deaths. J Thromb Haemost. 2012; 10: 352-8. [PubMed] [Google Scholar]
Maffei S, Guiducci L, Cugusi L, Cadeddu C, Deidda M, Gallina S, Sciomer S, Gastaldelli A, Kaski JC; Working Group on "Gender difference in cardiovascular disease" of the Italian Society of Cardiology. Womenspecific predictors of cardiovascular disease risk - new paradigms. Int J Cardiol. 2019; 286: 190-7. [PubMed]
Zhang WQ, Yu J, Chen LL, Cheng FF, Zhang R, Gao JM, Zhang J, Zhao GM, Tian JM, Zhang T. Hospitalization rates for influenza-associated severe acute respiratory illness in children younger than five years old in Suzhou of China, 2016-2018. Zhonghua Yu Fang Yi Xue Za Zhi. 2019; 53: 1056-9. [PubMed] [Google Scholar]
Toplak N, Avcin T. Influenza and autoimmunity. Ann N Y Acad Sci. 2009; 1173: 619-26. [PubMed] [Google Scholar]
Gurfinkel EP, Leon de la Fuente R, Mendiz O, Mautner B. Flu vaccination in acute coronary syndromes and planned percutaneous coronary interventions (FLUVACS) Study. Eur Heart J. 2004; 25: 25-31. [PubMed] [Google Scholar]
Bittner V, Sanderson BK. Influenza vaccination in secondary prevention: an opportunity missed. J Cardiopulm Rehabil Prev. 2007; 27: 202-7. [PubMed] [Google Scholar]
Romeo GR, Abrahamson MJ. The 2015 standards for diabetes care: maintaining a patient-centered approach. Ann Intern Med. 2015; 162: 785-6. [PubMed] [Google Scholar]
Warren-Gash C, Blackburn R, Whitaker H, McMenamin J, Hayward AC. Laboratoryconfirmed respiratory infections as triggers for acute myocardial infarction and stroke: a self-controlled case series analysis of national linked datasets from Scotland. Eur Respir J. 2018; 51. pii: 1701794. [PubMed] [Google Scholar]
Tan YQ, Rashid SKA, Pan WC, Chen YC, Yu LE, Seow WJ. Association between microenvironment air quality and cardiovascular health outcomes. Sci Total Environ. 2020; 716: 137027. [PubMed] [Google Scholar]
Wolf K, Schneider A, Breitner S, Meisinger C, Heier M, Cyrys J, Kuch B, von Scheidt W, Peters A; KORA Study Group. Associations between short-term exposure to particulate matter and ultrafine particles and myocardial infarction in Augsburg, Germany. Int J Hyg Environ Health. 2015; 218: 535-42. [PubMed] [Google Scholar]
de Kluizenaar Y, van Lenthe FJ, Visschedijk AJ, Zandveld PY, Miedema HM, Mackenbach JP. Road traffic noise, air pollution components and cardiovascular events. Noise Health. 2013; 15: 388-97. [PubMed] [Google Scholar]
Giorgini P, Di Giosia P, Grassi D, Rubenfire M, Brook RD, Ferri C. Air Pollution Exposure and Blood Pressure: An Updated Review of the Literature. Curr Pharm Des. 2016; 22: 28-51. [PubMed] [Google Scholar]
Bourdrel T, Bind MA, Béjot Y, Morel O, Argacha JF. Cardiovascular effects of air pollution. Arch Cardiovasc Dis. 2017; 110: 634-42. [PubMed]
Nhung NTT, Amini H, Schindler C, Kutlar Joss M, Dien TM, Probst-Hensch N, Perez L, Künzli N. Short-term association between ambient air pollution and pneumonia in children: A systematic review and meta-analysis of time-series and case-crossover studies. Environ Pollut. 2017; 230: 1000-8. [PubMed] [Google Scholar]
Anselmino M, Ohrvik J, Rydén L; Euro Heart Survey Investigators. Resting heart rate in patients with stable coronary artery disease and diabetes: a report from the euro heart survey on diabetes and the heart. Eur Heart J. 2010; 31: 3040-5. [PubMed] [Google Scholar]
Shaper AG, Wannamethee G, Macfarlane PW, Walker M. Heart rate, ischaemic heart disease, and sudden cardiac death in middle-aged British men. Br Heart J. 1993; 70: 49-55. [PubMed] [Google Scholar]
Park JJ, Kim SH, Kang SH, Yoon CH, Suh JW, Cho YS, Youn TJ, Chae IH, Choi DJ. Dfferential effect of ß-blockers according to heart rate in acute myocardial infarction without heart failure or left ventricular systolic dysfunction: A cohort study. Mayo Clin Proc. 2019; 94: 2476-87. [PubMed] [Google Scholar]
Tardif JC, Ponikowski P, Kahan T; ASSOCIATE Study Investigators. Efficacy of the I(f) current inhibitor ivabradine in patients with chronic stable angina receiving beta-blocker therapy: a 4-month, randomized, placebo-controlled trial. Eur Heart J. 2009; 30: 540-8. [PubMed] [Google Scholar]
Effoe VS, Rodriguez CJ, Wagenknecht LE, Evans GW, Chang PP, Mirabelli MC, Bertoni AG. Carotid intima-media thickness is associated with incident heart failure among middle-aged whites and blacks: the Atherosclerosis Risk in Communities study. J Am Heart Assoc. 2014; 3: e000797. [PubMed] [Google Scholar]
Zielinski T, Dzielinska Z, Januszewicz A, Rynkun D, Makowiecka Ciesla M, Tyczynski P, Prejbisz A, Demkow M, Kadziela J, Naruszewicz M, Januszewicz M, Juraszynski Z, Korewicki J, Ruzyllo W. Carotid intima-media thickness as a marker of cardiovascular risk in hypertensive patients with coronary artery disease. Am J Hypertens. 2007; 20: 1058-64. [PubMed] [Google Scholar]
Bots ML, Visseren FL, Evans GW, Riley WA, Revkin JH, Tegeler CH, Shear CL, Duggan WT, Vicari RM, Grobbee DE, Kastelein JJ; RADIANCE 2 Investigators. Torcetrapib and carotid intima-media thickness in mixed dyslipidaemia (RADIANCE 2 study): a randomised, double-blind trial. Lancet. 2007; 370: 153-160. [PubMed] [Google Scholar]
Lechner K, von Schacky C, McKenzie AL, Worm N, Nixdorff U, Lechner B, Kränkel N, Halle M, Krauss RM, Scherr J. Lifestyle factors and high-risk atherosclerosis: Pathways and mechanisms beyond traditional risk factors. Eur J Prev Cardiol. 2020; 27: 394-406. [PubMed] [Google Scholar]
Gziut AI. Comparative analysis of atherosclerotic plaque distribution in the left main coronary artery and proximal segments of left anterior descending and left circumflex arteries in patients qualified for percutaneous coronary angioplasty. Ann Acad Med Stetin. 2006; 52: 51-62. [PubMed] [Google Scholar]
Patel AR, Bamberg F, Branch K, Carrascosa P, Chen M, Cury RC, Ghoshhajra B, Ko B, Nieman K, Pugliese F, Schoepf J, Blankstein R. Society of cardiovascular computed tomography expert consensus document on myocardial computed tomography perfusion imaging. J Cardiovasc Comput Tomogr. 2020; 14: 87-100. [PubMed] [Google Scholar]
Schmermund A, Möhlenkamp S, Berenbein S, Pump H, Moebus S, Roggenbuck U, Stang A, Seibel R, Grönemeyer D, Jöckel KH, Erbel R. Population-based assessment of subclinical coronary atherosclerosis using electron-beam computed tomography. Atherosclerosis. 2006; 185: 177-82. [PubMed] [Google Scholar]
Willemink MJ, van der Werf NR, Nieman K, Greuter MJW, Koweek LM, Fleischmann D. Coronary artery calcium: A technical argument for a new scoring method. J Cardiovasc Comput Tomogr. 2019; 13: 347-52. [PubMed] [Google Scholar]
Dirrichs T, Penzkofer T, Reinartz SD, Kraus T, Mahnken AH, Kuhl CK. Extracoronary Thoracic and Coronary Artery Calcifications on Chest CT for Lung Cancer Screening: Association with Established Cardiovascular Risk Factors - The "CT-Risk" Trial. Acad Radiol. 2015; 22: 880-9. [PubMed] [Google Scholar]
Javadrashid R, Salehi A, Tarzamni MK, Aslanabadi N, Pak N. Diagnostic efficacy of coronary calcium score in the assessment of significant coronary artery stenosis. Kardiol Pol. 2010; 68: 285-91. [PubMed] [Google Scholar]
Arbab-Zadeh A, Miller JM, Rochitte CE, Dewey M, Niinuma H, Gottlieb I, Paul N, Clouse ME, Shapiro EP, Hoe J, Lardo AC, Bush DE, de Roos A, Cox C, Brinker J, Lima JA. Diagnostic accuracy of computed tomography coronary angiography according to pre-test probability of coronary artery disease and severity of coronary arterial calcification. The CORE-64 (Coronary Artery Evaluation Using 64- Multidetector Computed Tomography Angiography) International Multicenter Study. J Am Coll Cardiol. 2012; 59: 379-87. [PubMed] [Google Scholar]
Depósito Legal: ppi201102ME3935 - ISSN: 2477-9369.
Copyright ©2012 ULA Todos los derechos reservados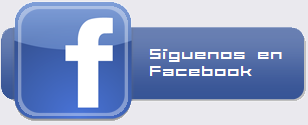 Todos los documentos publicados en esta revista se distribuyen bajo una
Licencia Creative Commons Atribución -No Comercial- Compartir Igual 4.0 Internacional.
Por lo que el envío, procesamiento y publicación de artículos en la revista es totalmente gratuito.