Encefalitis de Rasmussen. Reporte de caso.
Resumen
La encefalitis de Rasmussen es una enfermedad neurodegenerativa, inflamatoria, crónica, rara y progresiva que afecta a un solo hemisferio cerebral, que generalmente se presenta en la infancia. Se caracteriza por presentar deterioro neurológico focal unilateral progresivo y convulsiones focales refractarias a fármacos, asociada con hemiparesia, disfunción cognitiva y atrofia hemisférica. La epilepsia parcial continua refractaria es el denominador común de la enfermedad. El diagnostico está basado en características clínicas, electroencefalográficas y de neuroimágenes. La resonancia magnética puede demostrar la afección focal o unihemisférica y ayuda a excluir otras patologías. El enfoque terapéutico específico para estos casos sigue sin estar claro. Varios tratamientos inmunomoduladores pueden retrasar, pero no detener la progresión de la enfermedad. El tratamiento de elección es la desconexión hemisférica quirúrgica para disminuir las deficiencias neurológicas asociadas. Se presenta un caso de encefalitis de Rasmussen.
Recibido: 02 de Agosto de 2019. Aceptado:25 de Enero de 2021.
Palabras clave
Encefalitis de Rasmussen; Encefalitis; Convulsiones; Hemiplejia; Epilepsia parcial continua.
Referencias
Bien CG, Elger CE, Leitner Y, Gomori M, Ran B, Urbach H, Wilken B, Korn-Lubetzki I. Slowly progressive hemiparesis in childhood as a consequence of Rasmussen encephalitis without or with delayed-onset seizures. Eur J Neurol. 2007; 14: 387-90.[PubMed] [Google Scholar]
Rasmussen T, Olszewski J, Lloydsmith D. Focal seizures due to chronic localized encephalitis. Neurology. 1958; 8: 435-45.[PubMed] [Google Scholar]
Bien CG, Schramm J. Treatment of Rasmussen encephalitis half a century after its initial description: promising prospects and a dilemma. Epilepsy Res. 2009; 86: 101-12.[PubMed] [Google Scholar]
Granata T, Andermann F. Rasmussen encephalitis. HandbClin Neurol. 2013; 111: 511-9.[Google Scholar]
Wang DD, Benkli B, Auguste KI, Garcia PA, Sullivan J, Barkovich AJ, Chang EF, Tihan T. Unilateral holohemispheric central nervous system lesions associated with medically refractory epilepsy in the pediatric population: a retrospective series of hemimegalencephaly and Rasmussen's encephalitis. J NeurosurgPediatr. 2014; 14: 573-84.[PubMed] [Google Scholar]
Watson R, Jiang Y, Bermudez I, Houlihan L, Clover L, McKnight K, Cross JH, Hart IK, Roubertie A, Valmier J, Hart Y, Palace J, Beeson D, Vincent A, Lang B. Absence of antibodies to glutamate receptor type 3 (GluR3) in Rasmussen encephalitis. Neurology. 2004; 63: 43-50.[PubMed] [Google Scholar]
Liu L, Yu J, Li L, Zhang B, Liu L, Wu CH, Jong A, Mao DA, Huang SH. Alpha7 nicotinic acetylcholine receptor is required for amyloid pathology in brain endothelial cells induced by Glycoprotein 120, methamphetamine and nicotine. Sci Rep. 2017; 7: 40467.[PubMed] [Google Scholar]
Gataullina S, Dulac O. Rassmussen's encephalitis: are there new, better therapeutic medical and surgical guidelines? Epilepsia. 2010; 51 Suppl 1: 92-3.[PubMed] [Google Scholar]
Bien CG, Granata T, Antozzi C, Cross JH, Dulac O, Kurthen M, Lassmann H, Mantegazza R, Villemure JG, Spreafico R, Elger CE. Pathogenesis, diagnosis and treatment of Rasmussen encephalitis: a European consensus statement. Brain. 2005; 128: 454-71.[PubMed] [Google Scholar]
Bahi-Buisson N, Nabbout R, Plouin P, Bulteau C, Delalande O, Hertz Pannier L, Dulac O, Chiron C. Recent advances in pathogenic concepts and therapeutic strategies in Rasmussen's encephalitis. Rev Neurol (Paris). 2005; 161: 395-405.[PubMed] [Google Scholar]
Varadkar S, Bien CG, Kruse CA, Jensen FE, Bauer J, Pardo CA, Vincent A, Mathern GW, Cross JH. Rasmussen's encephalitis: clinical features, pathobiology, and treatment advances. Lancet Neurol. 2014; 13: 195-205.[PubMed] [Google Scholar]
Avberšek A, Miserocchi A, McEvoy AW, Patel AV, Aronica E, Blümcke I, Jacques TS, Acheson J, Thom M, Sisodiya SM. Multiphasic presentation of Rasmussen's encephalitis. Epileptic Disord. 2015; 17: 315-20.[PubMed] [Google Scholar]
Bauerschmidt A, Rubinos C, Claassen J. Approach to managing periodic discharges. J ClinNeurophysiol. 2018; 35: 309-313.[PubMed] [Google Scholar]
Pang AK, Lo ZJ. Refractory focal seizures with progressive weakness in the right limbs. Rasmussen encephalitis. Am Fam Physician. 2008; 78: 761-2.[PubMed] [Google Scholar]
Ganor Y, Goldberg-Stern H, Amrom D, Lerman-Sagie T, Teichberg VI, Pelled D, Futerman AH, Zeev BB, Freilinger M, Verheulpen D, VanBogaert P, Levite M. Autoimmune epilepsy: some epilepsy patients harbor autoantibodies to glutamate receptors and dsDNA on both sides of the blood-brain barrier, which may kill neurons and decrease in brain fluids after hemispherotomy. ClinDevImmunol. 2004; 11: 241-52.[PubMed] [Google Scholar]
Depósito Legal: ppi201102ME3935 - ISSN: 2477-9369.
Copyright ©2012 ULA Todos los derechos reservados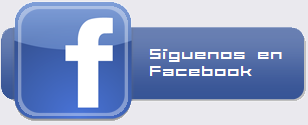 Todos los documentos publicados en esta revista se distribuyen bajo una
Licencia Creative Commons Atribución -No Comercial- Compartir Igual 4.0 Internacional.
Por lo que el envío, procesamiento y publicación de artículos en la revista es totalmente gratuito.