Coocurrencia de Tuberculosis (TB) en Pacientes con COVID-19 con enfermedad moderada a severa: Papel de la presencia de TB en la severidad y persistencia de síntomas respiratorios
Resumen
A pesar de que la frecuencia y la mortalidad por COVID-19 se ha reducido considerablemente en los últimos meses, aún en nuestro medio se siguen presentando formas clínicas moderadas a severa en ausencia de factores de riesgo ya descritos, por lo que debemos estar alerta de enfermedades que pudieran reemerger y en conjunto generar efectos sinérgicos que podrían poner en riesgo la vida de quienes la padecen o generar complicaciones o daños irreversibles en los pacientes. Una de estas condiciones es la infección por Micobacterium tuberculosis, que según lo describe el Centro para el Control y la Prevención de Enfermedades (CDC), la Tuberculosis (TB) continúa en nuestras poblaciones. De hecho, recientemente hemos evidenciado un repunte en nuestra región relacionado con la COVID-19 e incluso muertes en pacientes en quienes se ha logrado detectar su concurrencia de manera tardía. Lo que plantea serios desafíos para los programas de control, principalmente al afectar la clínica gravedad, secuelas y el tratamiento de los pacientes. Actualmente, hay poca información sobre la concurrencia de TB/SARS-COV-2, por lo tanto, y en base a que tenemos una alta endemicidad de TB en nuestro país, pensamos que estas dos condiciones cuando se presentan juntas podrían jugar un papel clave en los resultados clínicos descritos de pacientes con COVID-19 en la región, es por ello que en esta revisión discutiremos los hallazgos hasta ahora publicados en la literatura donde se evidencia la concurrencia de estos dos patógenos y su papel en la evolución clínica de estos pacientes.
Recibido: 25 de Diciembre de 2021 Aceptado: 25 de Abril de 2022
Palabras clave
Micobacterium tuberculosis; SARS-CoV2; Covid-19.
Referencias
Programme GT. Global tuberculosis report 2020. World Health Organization. 2020. [Google scholar]
Filardo TD, Feng PJ, Pratt RH, Price SF, Self JL. Tuberculosis - United States, 2021. MMWR Morb Mortal Wkly Rep. 2022 Mar 25;71: 441-6. [PubMed] [Google scholar]
Grillet ME, Hernández-Villena JV, Llewellyn MS, Paniz-Mondolfi AE, Tami A, Vincenti-Gonzalez MF, Marquez M, Mogollon-Mendoza AC, Hernandez-Pereira CE, Plaza-Morr JD, Blohm G, Grijalva MJ, Costales JA, Ferguson HM, Schwabl P, Hernandez-Castro LE, Lamberton PHL, Streicker DG, Haydon DT, Miles MA, Acosta-Serrano A, Acquattela H, Basañez MG, Benaim G, Colmenares LA, Conn JE, Espinoza R, Freilij H, Graterol-Gil MC, Hotez PJ, Kato H, Lednicky JA, Martinez CE, Mas-Coma S, Morris JG Jr, Navarro JC, Ramirez JL, Rodriguez M, Urbina JA, Villegas L, Segovia MJ, Carrasco HJ, Crainey JL, Luz SLB, Moreno JD, Noya Gonzalez OO, Ramírez JD, Alarcón-de Noya B. Venezuela's humanitarian crisis, resurgence of vector-borne diseases, and implications for spillover in the region. Lancet Infect Dis. 2019. 3099(18)30757-6. [PubMed]
Gupta N, Ish P, Gupta A, Malhotra N, Caminero JA, Singla R, Kumar R, Yadav SR, Dev N, Agrawal S, Kohli S, Sen MK, Chakrabarti S, Gupta NK. A profile of a retrospective cohort of 22 patients with COVID-19 and active/treated tuberculosis. Eur Respir J. 2020 Nov 19;56: 2003408 [PubMed] [Google scholar]
Tadolini M, Codecasa LR, García-García JM, Blanc FX, Borisov S, Alffenaar JW, Andréjak C, Bachez P, Bart PA, Belilovski E, Cardoso-Landivar J, Centis R, D'Ambrosio L, Luiza De Souza-Galvão M, Dominguez-Castellano A, Dourmane S, Fréchet Jachym M, Froissart A, Giacomet V, Goletti D, Grard S, Gualano G, Izadifar A, Le Du D, Marín Royo M, Mazza-Stalder J, Motta I, Ong CWM, Palmieri F, Rivière F, Rodrigo T, Silva DR, Sánchez-Montalvá A, Saporiti M, Scarpellini P, Schlemmer F, Spanevello A, Sumarokova E, Tabernero E, Tambyah PA, Tiberi S, Torre A, Visca D, Zabaleta Murguiondo M, Sotgiu G, Migliori GB. Active tuberculosis, sequelae and COVID-19 co-infection: first cohort of 49 cases. Eur Respir J. 2020 Jul 9;56: 2001398. [PubMed] [Google scholar]
Elziny MM, Ghazy A, Elfert KA, Aboukamar M. Case Report: Development of Miliary Pulmonary Tuberculosis in a Patient with Peritoneal Tuberculosis after COVID-19 Upper Respiratory Tract Infection. Am J Trop Med Hyg. 2021;104: 1792-5. [PubMed] [Google scholar]
Carlson FR, Bosukonda D, Keck PC, Carlson WD. Multiorgan Damage in Patients with COVID-19: Is the TGF-β/BMP Pathway the Missing Link? ACC: Basic to Translational Science. 2020; 5: 1145–14. [PubMed] [Google scholar]
Chen Y, Wang Y, Fleming J, Yu Y, Gu Y, Liu C. Active or latent tuberculosis increases susceptibility to COVID-19 and disease severity. medRxiv. 2020. [Google scholar]
Petrone L, Petruccioli E, Vanini V, Cuzzi G, Gualano G, Vittozzi P, Nicastri E, Maffongelli G, Grifoni A, Sette A, Ippolito G, Migliori GB, Palmieri F, Goletti D. Coinfection of tuberculosis and COVID-19 limits the ability to in vitro respond to SARS-CoV-2. Int J Infect Dis. 2021;113 Suppl 1: S82-S87. [PubMed] [Google scholar]
Pathak L, Gayan S, Pal B, Talukdar J, Bhuyan S, Sandhya S, Yeger H, Baishya D, Das B. Coronavirus Activates an Altruistic Stem Cell-Mediated Defense Mechanism that Reactivates Dormant Tuberculosis: Implications in Coronavirus Disease 2019 Pandemic. Am J Pathol. 2021 Jul;191: 1255-1268. [PubMed] [Google scholar]
Khayat M, Fan H, Vali Y. COVID-19 promoting the development of active tuberculosis in a patient with latent tuberculosis infection: a case report. Respiratory Medicine Case Reports. 2021; 32: 101344. [PubMed] [Google scholar]
Riou C, du Bruyn E, Stek C, Daroowala R, Goliath RT, Abrahams F, Said-Hartley Q, Allwood BW, Hsiao NY, Wilkinson KA, Arlehamn CSL, Sette A, Wasserman S, Wilkinson RJ; HIATUS consortium. Relationship of SARS-CoV-2-specific CD4 response to COVID-19 severity and impact of HIV-1 and tuberculosis coinfection. J Clin Invest. 2021 Jun 15;131: e149125. [PubMed] [Google scholar]
Singh A, Prasad R, Gupta A, Das K, Gupta N. Severe acute respiratory syndrome coronavirus-2 and pulmonary tuberculosis: convergence can be fatal. Monaldi Arch Chest Dis. 2020 Jul 22;90. [PubMed] [Google scholar]
Ortiz-Martinez Y, Mejia-Alzate C, Vega-Vera A, Fajardo-Rivero JE, Rodriguez-Morales AJ. Drug-resistant tuberculosis and COVID-19 co-infection: A systematic review of case reports. Int J Mycobacteriol. 2021; 10: 214-5. [PubMed] [Google scholar]
Shabrawishi M, AlQarni A, Ghazawi M, Melibari B, Baljoon T, Alwafi H, Samannodi M. New disease and old threats: A case series of COVID-19 and tuberculosis coinfection in Saudi Arabia. Clin Case Rep. 2021; 9: e04233. [PubMed] [Google scholar]
Tham SM, Lim WY, Lee CK, Loh J, Premkumar A, Yan B, Kee A, Chai L, Tambyah PA, Yan G. Four Patients with COVID-19 and Tuberculosis, Singapore, April-May 2020. Emerg Infect Dis. 2020; 26:2764-6. [PubMed] [Google scholar]
Kumar DR, Bhattacharya DB, Meena DV, Soneja DM, Wig DN. COVID-19 and TB co-infection-'Finishing touch" in perfect recipe to 'severity' or 'death'. J Infection. 2020; 81: e39–e40. [Google scholar]
Sy KTL, Haw NJL, Uy J. Previous and active tuberculosis increases risk of death and prolongs recovery in patients with COVID-19. Infectious Diseases. 2020;52: 902–7. [PubMed] [Google scholar]
Davies MA. HIV and risk of COVID-19 death: a population cohort study from the Western Cape Province, South Africa. medRxiv. 2020. [PubMed] [Google scholar]
Depósito Legal: ppi201102ME3935 - ISSN: 2477-9369.
Copyright ©2012 ULA Todos los derechos reservados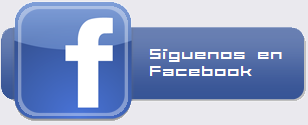 Todos los documentos publicados en esta revista se distribuyen bajo una
Licencia Creative Commons Atribución -No Comercial- Compartir Igual 4.0 Internacional.
Por lo que el envío, procesamiento y publicación de artículos en la revista es totalmente gratuito.