La COVID-19 y la resistencia antimicrobiana, ¿Pandemias asociadas?
Referencias
WHO. La resistencia antimicrobiana pone en riesgo la salud mundial. Marzo 2021. [Google]
Antimicrobial Resistance Collaborators. Global burden of bacterial antimicrobial resistance in 2019: a systematic analysis. Lancet 2022; 399: 629-55. [Pubmed] [Google Scholar]
Miranda C, Silva V, Capita R, Alonso-Calleja C, Igrejas G, Poeta P. Implications of antibiotics use during the COVID-19 pandemic: present and future. J Antimicrob Chemother. 2020; 75: 3413-6. [Pubmed] [Google Scholar]
Patel A. Tackling antimicrobial resistance in the shadow of COVID-19. mBio 2021. 12:e00473-21. [Pubmed] [Google Scholar]
WHO. Coronavirus disease (COVID-19) pandemic. 2022. [Google]
Huttner BD, Catho G, Pano-Pardo JR, Pulcini C, Schouten J. COVID-19: Don't neglect antimicrobial stewardship principles! Clin Microbiol Infect. 2020; 26: 808–10. [Pubmed] [Google Scholar]
Garcia-Vidal C, Sanjuan G, Moreno-García E, Puerta-Alcalde P, Garcia-Pouton N, Chumbita M, Fernandez-Pittol M, Pitart C, Inciarte A, Bodro M, Morata L, Ambrosioni J, Grafia I, Meira F, Macaya I, Cardozo C, Casals C, Tellez A, Castro P, Marco F, García F, Mensa J, Martínez JA, Soriano A; COVID-19 Researchers Group. Incidence of co-infections and superinfections in hospitalized patients with COVID-19: a retrospective cohort study. Clin Microbiol Infect. 2021; 27: 83e88. [Pubmed] [Google Scholar]
Vaughn, V.M.; Gandhi, T.; Petty, L.A.; Patel, P.K.; Prescott, H.C.; Malani, A.N.; Ratz, D. et al. Empiric Antibacterial Therapy and Community-onset Bacterial Co-infection in Patients Hospitalized with COVID-19: A Multi-Hospital Cohort Study. Clin Infect. Dis. 2021; 72: e533–e541. [Pubmed] [Google Scholar]
World Health Organization (WHO). Therapeutics and Covid-19: Living guideline, 7 December 2021. World Health Organization. [Google Scholar]
Al-Hadidi SH, Alhussain H, Hadi HA, Johar A,. Yassine HM, Al Thani AA, Eltai NO. The spectrum of antibiotic prescribing during covid-19 pandemic: A systematic literature review. Microb Drug Resist. 2021; 27: 1705–5. [Pubmed] [Google Scholar]
WHO. World Health Organization List of Critically Important Antimicrobials for Human Medicine (WHO CIA list). Sixth revision. 2019.
Buehrle DJ, Decker BK, Wagener MM, Adalja A, Singh N, McEllistrem MC, Nguyen MH, Clancy CJ. Antibiotic consumption and stewardship at a hospital outside of an early coronavirus disease 2019 epicenter. Antimicrob Agents Chemother. 2020; 64:e01011-20. [Pubmed] [Google Scholar]
Orso D, Federici N, Copetti R, Vetrugno L, Bove T. Infodemic and the spread of fake news in the COVID-19-era. Eur J Emerg Med. 2020; 10.1097/MEJ.0000000000000713. [Pubmed] [Google Scholar]
Salar L. El papel del farmacéutico comunitario en la crisis de la COVID-19. Farmacéuticos Comunitarios. 2020.11;12: 3-4 [Google Scholar]
Aliaga L, Baixauli VJ, Murillo MD, Sáez FJ. COVID-19: problemas y soluciones en atención primaria y farmacia comunitaria. Madrid: SEFAC-SEMERGEN-SEMG; 2020.
Araque M. Editorial. Resistencia antimicrobiana. De la preocupación a la ocupación. Enfoque "Una Salud". Boletín de la Academia Nacional de Medicina. 2018;119: 16-24.
Depósito Legal: ppi201102ME3935 - ISSN: 2477-9369.
Copyright ©2012 ULA Todos los derechos reservados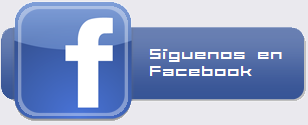 Todos los documentos publicados en esta revista se distribuyen bajo una
Licencia Creative Commons Atribución -No Comercial- Compartir Igual 4.0 Internacional.
Por lo que el envío, procesamiento y publicación de artículos en la revista es totalmente gratuito.