Íleo intestinal secundario a síndrome de Rapunzel
Resumen
El síndrome de Rapunzel es una forma rara de tricobezoar caracterizado por una masa de cabello ingerido que se acumula dentro el estómago y se extiende hasta el duodeno y porciones más distales del intestino. Suele aparecer en mujeres jóvenes con trastornos psiquiátricos como tricotilomanía y tricofagia. La presentación clínica varía desde una masa abdominal asintomática hasta obstrucción y perforación gastrointestinal. Los pacientes que presenten signos o síntomas de obstrucción intestinal deben ser examinados minuciosamente. Los estudios por imágenes demuestran la ocupación gástrica por el bezoar. Los tricobezoares grandes sintomáticos deben extirparse quirúrgicamente, preferiblemente mediante laparotomía. El seguimiento psiquiátrico es importante para prevenir la recurrencia y limitar la severidad de esta afección. Se presenta un caso de íleo intestinal secundario al síndrome de Rapunzel.
Recibido: 25 de Enero de 2021.
Aceptado:12 de Junio de 2022.
Publicadoonline:18 de Junio de 2022.
Palabras clave
Síndrome de Rapunzel; Íleo intestinal; Tricobezoar
Referencias
Vellaisamy R, Iyer S, Chandramohan SM, Harikrishnan S. Rapunzel syndrome with cholangitis and pancreatitis - A rare case report. Open Med (Wars). 2020; 15: 1137-42 [PubMed] [Google Scholar].
Nettikadan A, Ravi MJ, Shivaprasad M. Recurrent Rapunzel syndrome-A rare tale of a hairy tail. Int J Surg Case Rep. 2018; 45: 83 -6. [PubMed] [Google Scholar]
Ozkan AE, Danis N, Altundal M, Sevencan NO, Karatas F, Kayhan B. An unusual cause of anaemia: Rapunzel syndrome, a case report. J Pak Med Assoc. 2020; 70: 1269-71. [PubMed] [Google Scholar]
Khan S, Khan IA, Ullah K, Khan S, Wang X, Zhu LP, Rehman MU, Chen X, Wang BM. Etiological aspects of intragastric bezoars and its associations to the gastric function implications: A case report and a literature review. Medicine (Baltimore). 2018; 97: e11320. [PubMed] [Google Scholar]
Paschos KA, Chatzigeorgiadis A. Pathophysiological and clinical aspects of the diagnosis and treatment of bezoars. Ann Gastroenterol. 2019; 32: 224-32. [PubMed] [Google Scholar]
Iwamuro M, Okada H, Matsueda K, Inaba T, Kusumoto C, Imagawa A, Yamamoto K. Review of the diagnosis and management of gastrointestinal bezoars. World J
Gastrointest Endosc. 2015; 7: 336-45. [PubMed] [Google Scholar]
Finale E, Franceschini P, Danesino C, Barbaglia M, Guala A. Rapunzel syndrome: how to orient the diagnosis. Pediatr Rep. 2018; 10: 7689. [PubMed] [Google Scholar]
Kajal P, Bhutani N, Tyagi N, Arya P. Trichobezoar with and without Rapunzel syndrome in paediatric population: A case series from a tertiary care centre of Northern India. Int J Surg Case Rep. 2017; 40: 23 - 26. [PubMed] [Google Scholar]
Kumar M, Maletha M, Bhuddi S, Kumari R. Rapunzel Syndrome in a 3-Year-Old Boy: A Menace too Early to Present. J Indian Assoc Pediatr Surg. 2020; 25: 112-4. [PubMed] [Google Scholar]
García-Ramírez BE, Nuño-Guzmán CM, Zaragoza-Carrillo RE, Salado-Rentería H, Gómez-Abarca A, Corona JL. Small-Bowel Obstruction Secondary to Ileal Trichobezoar in a Patient with Rapunzel Syndrome. Case Rep Gastroenterol. 2018; 12: 559-65. [PubMed] [Google Scholar]
Chahine E, Baghdady R, El Kary N, Dirani M, Hayek M, Saikaly E, Chouillard E. Surgical treatment of gastric outlet obstruction from a large trichobezoar: A case report. Int J Surg
Case Rep. 2019; 57: 183- 5. [PubMed] [Google Scholar]
Gupta A, Mittal D, Srinivas M. Gastric Trichobezoars in Children: Surgical Overview. Int J Trichology. 2017; 9: 50-3. [PubMed] [Google Scholar]
Hamid M, Chaoui Y, Mountasser M, Sabbah F, Raiss M, Hrora A, Alaoui M, Ahallat M, Chaouch S, Ouazzani H. Giant gastric trichobezoar in a young female with Rapunzel syndrome: case report. Pan Afr Med J. 2017; 27: 252. [PubMed] [Google Scholar]
Gupta A, Kaur J, Wadhwa N. Rapunzel syndrome in a seven year old female. Turk J Pediatr. 2017; 59: 598-600. [PubMed] [Google Scholar]
Obinwa O, Cooper D, Khan F, O'Riordan JM. Rapunzel syndrome is not just a mere surgical problem: A case report and review of current management. World J Clin Cases. 2017; 5: 50-5. [PubMed] [Google Scholar]
Depósito Legal: ppi201102ME3935 - ISSN: 2477-9369.
Copyright ©2012 ULA Todos los derechos reservados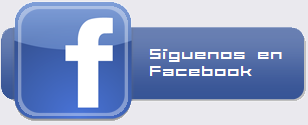 Todos los documentos publicados en esta revista se distribuyen bajo una
Licencia Creative Commons Atribución -No Comercial- Compartir Igual 4.0 Internacional.
Por lo que el envío, procesamiento y publicación de artículos en la revista es totalmente gratuito.