Pulsos o megadosis de esteroides: ¿cuándo están indicados?
Resumen
Cada vez es más frecuente el ingreso de pacientes a las unidades de cuidado intensivo con enfermedades reumatológicas y autoinmunes descompensadas y con
compromiso vital inminente. Además de soportar los fallos orgánicos que amenazan la vida de éstos pacientes, se debe procurar controlar y frenar la
catástrofe orgánica establecida, para ello los esteroides son fàrmacos de primera línea, solos o en conjunto con otros medicamentos  inmonomoduladores/inmunosupresores.  Sin embargo, ¿cuándo recurrir a los esteroides a dosis convencionales por vía oral/intravenosa o cuándo administrar
pulsos (megadosis)?. En ésta revisión trataremos de contestar ésta pregunta con la mejor evidencia disponible y entregar una herramienta que permita la toma
de decisiones a los médicos que atienden a éstos pacientes.
Recibido: 5 de Mayo del 2019 / Aceptado: 2 de Octubre del 2019
Palabras clave
Esteroides; Reumatología; Vasculitis
Referencias
Buttgereit F, Brand MD, Burmester GR. Equivalent doses and relative drug potencies for non-genomic glucocorticoid effects: A novel
glucocorticoid hierarchy. Biochem Pharmacol. 1999;58: 363-8.[Google Scholar].
Buttgereit F, Wehling M, Burmester GR. A new hypothesis of modular
glucocorticoid actions: Steroid treatment of rheumatic diseases revisited. Arthritis Rheum. 1998; 41: 757-61.[Google Scholar].
Buttgereit F, Da Silva JPA, Boers M, et al. Standardised nomenclature for glucocorticoid dosages and glucocorticoid treatment regimens:
Current questions and tentative answers in rheumatology. Ann Rheum Dis. 2002;61: 718-22. [PubMed] [Google Scholar].
Barrios V., Cortés J., McLean, K. Anemia Hemolítica por Anticuerpos Calientes: Reporte de Caso. Revista Médico Científica. 2010. 19 : 85-91.[Google Scholar].
Hirschberg H, Pfeffer P, Hirschberg T, Randazzo B. Effects of
methylprednisolone on the in vitro generation of human secondary
cytotoxic lymphocytes. Transplantation. 1980; 29: 413-7. [PubMed] [Google Scholar].
Stahn C, Löwenberg M, Hommes DW, Buttgereit F. Molecular mechanisms of glucocorticoid action and selective glucocorticoid receptor agonists. Mol Cell Endocrinol. 2007;275(1-2): 71-8. [PubMed] [Google Scholar]
Longui CA. Glucocorticoid therapy: minimizing side effects. J Pediatr (Rio J). 2007; 83(5 Suppl): S163-77. [PubMed][Google Scolar].
Dietrich D, Gabay C. IL-36 has proinflammatory effects in skin but not
in joints. Nat Rev Rheumatol. 2014;10: 639-40. [PubMed] [Google Scholar]
Grad I, Picard D. The glucocorticoid responses are shaped by molecular
chaperones. Mol Cell Endocrinol. 2007; 275:2–12. [PubMed] [Google Scholar]
Pratt WB, Toft DO. Steroid receptor interactions with heat shock protein and immunophilin chaperones. Endocr Rev. 1997; 18:306–60. [PubMed[ [Google Scholar].
Lamberts SW, Huizenga AT, de Lange P, de Jong FH, Koper JW. Clinical
aspects of glucocorticoid sensitivity. Steroids. 1996; 61: 157–60. [PubMed] [Google Scholar].
John S, Sabo PJ, Thurman RE, Sung MH, Biddie SC, Johnson TA, Hager GL, Stamatoyannopoulos JA. Chromatin accessibility pre-determines glucocorticoid receptor binding patterns. Nat Genet. 2011; 43: 264–8. [PubMed] [Google Scholar]
Reddy TE, Gertz J, Crawford GE, Garabedian MJ, Myers RM. The
hypersensitive glucocorticoid response specifically regulates period 1 and
expression of circadian genes. Mol Cell Biol. 2012; 32:3756–67. [PubMed][Google Scholar]
Rhen T, Cidlowski JA. Antiinflammatory action of glucocorticoids– new mechanisms for old drugs. N Engl J Med 2005; 353: 1711–1723. [PubMed] [Google Scholar]
Buttgereit F, Straub RH, Wheling M, Burmester GR. Glucocorticoids in the treatment of rheumatic diseases: An update on the mechanisms of action. Arthritis Rheum 2004; 50: 3408–3417. [PubMed] [Google Scholar]
Groeneweg FL, Karst H, de Kloet ER, Joels M. Mineralocorticoid and
glucocorticoid receptors at the neuronal membrane, regulators of
nongenomic corticosteroid signaling. Mol Cell Endocrinol. 2012; 350:299– 309. [PubMed] [Google Scholar]
Samarasinghe RA, Witchell SF, DeFranco DB. Cooperativity and
complemenarity: synergies in nonclassical and classical glucocorticoid
signaling. Cell Cycle. 2012; 11:2819–27. [PubMed] [Google Scholar]
Croxtall JD, Choudhury Q, Flower RJ. Glucocorticoids act within minutes to inhibit recruitment of signaling factors to activated EGF receptors through a receptor-dependent, transcription independent mechanism. Br J Pharmacol. 2000; 130:289–98. [PubMed] [Google Scholar]
Solito E, Mulla A, Morris JF, Christian HC, Flower RJ, BuckinghamJC.
Dexamethasone induces rapid serinephosphorylation and membrane
translocation of annexin 1 in a human folliculostellate cell line via a novel
nongenomic mechanism involving the glucocorticoid receptor, protein kinase C, phosphatidylinositol 3-kinase, and mitogen-activated protein kinase. Endocrinology. 2003; 144:1164–74. [PubMed] [Google Scholar]
Boldizsar F, Talaber G, Szabo M, Bartis D, Palinkas L, Nemeth P, Berki T. Emerging pathways of non-genomic glucocorticoid(GC) signalling in T cells. Immunobiology. 2010; 215: 521–526. [PubMed] [Googe Scholar].
Matthews L, Berry A, Ohanian V, Ohanian J, Garside H, Ray D. Caveolin mediates rapid glucocorticoid effects and couples glucocorticoid action to the Endocrinol. 2008; 22:1320–30. [PubMed] [Google Scholar]
Samarasinghe RA, Di Maio R, Volonte D, Galbiati F, Lewis M, Romero G, DeFranco DB. Nongenomic glucocorticoid receptor action regulates gap junction intercellular communication and neural progenitor cell proliferation. Proc Natl Acad Sci U S A. 2011; 108:16657–62. [PubMed] [Google Scholar]
Lipworth BJ. Therapeutic implications of non-genomic glucocorticoid activity. Lancet 2000; 356: 87–89. [PubMed] [Google Scholar]
Matteson EL, Buttgereit F, Dejaco C, Dasgupta B. Glucocorticoids for management of polymyalgia rheumatica and giant cell arteritis. Rheum Dis Clin North Am 2016; 42: 75–90. [Google Scholar]
Danza A, Borgia I, Narváez JI, et al. Intravenous pulses of
methylprednisolone to treat flares of immune-mediated diseases: how much, how long? Lupus. 2018;27(7):1177-1184. [PubMed] [Google Scholar]
Buendía-Roldán I, Navarro C, RojasSerrano J. Hemorragia alveolar difusa: causas y desenlaces en un instituto de tercer nivel. Reumatol Clin.
;6(4):196-198. [PubMed] [Google Scholar].
García SM, Svarch E, Balea ED. Aplasia medular. Actualización. Rev Cuba Hematol Inmunol y Hemoter. 1999;15(2):79-90. [Google Scholar]
Metcalf, J. P., Rennard, S. I., Reed, E. C., Haire, W. D., Sisson, J. H., Walter, T., & Robbins, R. A. Corticosteroids as adjunctive therapy for diffuse alveolar hemorrhage associated with bone marrow transplantation. Am J Med, 1994; 96(4), 327–334.[PubMed] [Google
Scholar]
Rathi, N. K., Tanner, A. R., Dinh, A., Dong, W., Feng, L., Ensor, J., … Nates, J. L. Low-, medium- and high-dose steroids with or without aminocaproic acid in adult hematopoietic SCT patients with diffuse alveolar hemorrhage. Bone Marrow Transplant, 2014, 50(3), 420– 426. [PubMed] [Googe Scholar]
Rúa-Figueroa Fernández de Larrinoa I, Erausquin Arruabarrena C. Tratamiento de las vasculitis sistémicas asociadas a ANCA. Reumatol Clin. 2010;6(3):161-172. [PubMed] [Google Scholar]
Illei GG, Iii HAA, Crane M, Collins L, Gourley MF, Yarboro CH. Combination Therapy with Pulse Cyclophosphamide plus Pulse Methylprednisolone Improves Long-Term Renal Outcome without. Ann Intern Med. 2001; 135: 248-57. [PubMed] [Gppgle Scholar]
Ma Y, Han F, Chen L, et al. The impact of intravenous methylprednisolone pulses on renal survival in anti-neutrophil cytoplasmic antibody associated vasculitis with severe renal injury patients: A retrospective study. BMC Nep hrol. 2017;18: 1-8. [PubMed] [Google Scholar]
Van de Vlekkert J, Hoogendijk JE, de Haan RJ, et al. Oral dexamethasone pulse therapy versus daily prednisolone in sub-acute onset myositis, a randomised clinical trial. Neuromuscul Disord. 2010;20:382-9. [PubMed] [Google Scholar]
Calvo-Alén J, Silva-Fernández L, ÚcarAngulo E, et al. Consenso de la
Sociedad Española de Reumatología sobre el uso de terapias biológicas en el lupus eritematoso sistémico.
Reumatol Clin. 2013;9: 281-96. [PubMed] [Google Scholar]
Gans L, Kligman E. Re-emergence of topical retinol in dermatology. J Dermatolog Treat. 2002;11: 47-52. [Google Scholar]
Philip R, Saran S, Gutch M, Agroyia P, Tyagi R, Gupta K. Pulse
dexamethasone therapy versus pulse methylprednisolone therapy for
treatment of Graves's ophthalmopathy. Indian J Endocrinol Metab. 2013; 17: 157. [PubMed] [Google Scholar].
Ciccone A, Beretta S, Brusaferri F,
Galea I, Protti A, Spreafico C. Corticosteroids for the long-term
treatment in multiple sclerosis. Cochrane Database Syst Rev. 2008; 23.
[PubMed] [Google Scholar]
Sgourakis G, Radtke A, Fouzas I, et al. Corticosteroid-free immunosuppression in liver transplantation: A meta-analysis and meta-regression of outcomes. Transpl Int. 2009; 22: 892-905. [PubMed] [Google Scholar].
Barton S, Hawkes EA, Cunningham D, et al. Rituximab, gemcitabine, cisplatin and methylprednisolone (R-GEM-P) is an effective regimen in relapsed diffuse large B-cell lymphoma. Eur J Haematol. 2015; 94: 219-226. [PubMed] [Google Scholar]
Franchin G, Diamond B. Pulse steroids: How much is enough? Autoimmun Rev 2006; 5: 111–3. [PubMed]
Badsha H, Edwards CJ. Intravenous pulses of methylprednisolone for
systemic lupus erythematosus. Sem Arthritis Rheum 2003; 32: 370–7.
[PubMed] [Google Scholar]
Badsha H, Kong KO, Lian TY, Chan SP, Edwards CJ, Chng HH. Low-dose pulse methylprednisolone for systemic lupus erythematous flares is efficacious and has decreased risk of infectious complications. Lupus 2002; 11: 508–13. [PubMed] [Google Scholar]
Hernández-Bautista, Victor; YamazakiNakashimada, Marco Antonio ¿Por qué tres pulsos de metilprednisolona? Acta Pediátrica de México,. 2005; 26: 297-8. [GoogleScholar].
Depósito Legal: ppi201102ME3935 - ISSN: 2477-9369.
Copyright ©2012 ULA Todos los derechos reservados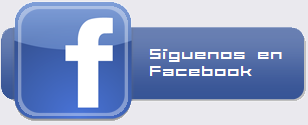 Todos los documentos publicados en esta revista se distribuyen bajo una
Licencia Creative Commons Atribución -No Comercial- Compartir Igual 4.0 Internacional.
Por lo que el envío, procesamiento y publicación de artículos en la revista es totalmente gratuito.