Fenotipo hipermucoviscoso de Klebsiella pneumoniae hipervirulenta: Lo nuevo de un viejo enemigo
Resumen
El incremento de los aislamientos de la variante emergente de Klebsiella pneumoniae hipervirulenta (Kphv) la ha convertido en una especie bacteriana de gran interés clínico-epidemiológico, debido a su capacidad de causar infecciones severas y potencialmente mortales en pacientes sanos e inmunocompetentes, se asocia a neumonías, infecciones del tracto urinario, bacteriemias, abscesos hepáticos, endoftalmitis entre otras infecciones. El éxito patogénico de Kphv se debe la presencia de factores de virulencia como sistemas de captación de hierro, vías del metabolismo de la alantoína, porinas, sistemas de expulsión, fimbrias kpc, producción de polisacárido capsular y lipopolisacárido, además de la adquisición de genes que median la resistencia a los antimicrobianos. El fenotipo hipermucoviscoso de Kphv se caracteriza por la presencia de cápsula y lipopolisacárido como elementos de virulencia de gran importancia, los cuales favorecen el incremento de material capsular y la producción de biopelícula permitiéndole al microorganismo evadir de manera efectiva el sistema inmunológico del hospedero susceptible. La correlación del polisacárido capsular con el lipopolisacárido juega un rol fundamental en la virulencia y patogenicidad de Kphv, aunado a estos la convergencia de genes que median la resistencia antimicrobiana hace imperiosamente necesaria la vigilancia, el análisis y desarrollo de blancos terapéuticos a fin de evitar la dispersión de clones hipervirulentos y multirresistentes asociados a altas tasas de morbi-mortalidad.
Recibido: 29 de Septiembre del 2019 / Aceptado: 01 de Enero del 2020
Palabras clave
Klebsiella pneumoniae hipervirulenta; Hipermucoviscoso; Factores virulencia
Referencias
Shon A, Bajwa R, Russo T. Hypervirulent (hypermucoviscous) Klebsiella
pneumoniae A new and dangerous breed. Virulence. 2013; 4: 107–18. [PubMed] [Google Scholar].
Li B, Zhao Y, Liu Ch, Chen Z, Zhou D. Molecular pathogenesis of Klebsiella pneumoniae. Future Microbiol. 2014; 9: 1071-81. [PubMed] [Google Scholar]
Paczosa M, Mecsas J. Klebsiella pneumoniae: Going on the Offense with a Strong Defense. Microbiol Mol Biol Rev. 2016; 80: 629–61. [PubMed] [Google Scholar].
Chang L, Bastian I, Warner M. Survey of Klebsiella pneumoniae bacteraemia in two South Australian hospitals and detection of hypermucoviscous phenotype and magA/rmpA genotypes in K. pneumoniae isolates. J Infection. 2013; 41: 559–63. [PubMed] [Google Scholar].
Llu Y, Li B, Zhang Y, Zhang W, Shen H, Li H, Caoa B. Clinical and Molecular Characteristics of Emerging Hypervirulent Klebsiella pneumoniae Bloodstream Infections in Mainland China. Antimicrob Agents Chemother. 2014; 58: 5379–85. [PubMed] [Google Scholar]
Ramirez M, Traglia G, Lin D, Tran T, Tolmasky M. Plasmid-Mediated
Antibiotic Resistance and Virulence in Gram-negatives: the Klebsiella
pneumoniae Paradigm. Microbiol Spectr. 2014; 2: 1–15. [PubMed][Google Scholar]
Russo TA, Marr CM. Hypervirulent Klebsiella pneumoniae. Clin Microbiol Rev. 2019; 32: 1-42. [PubMed]
Lee Ch, Lee J, Park K, Jeon J, Kim Y, Cha C, Jeong B, Lee S. Antimicrobial resistance of hypervirulent Klebsiella pneumoniae: epidemiology, hypervirulence-associated determinants, and resistancemechanisms. Front Cell Infect Microbiol. 2017; 7: 1-13. [PubMed] [Google Scholar]
Lam M, Wyres K, Duchêne S, Wick R, Judd L, Gan Y, Hoh C, Archuleta S, Molton J, Kalimuddin S, Koh T, Passet V, Brisse S, Holt K. Population genomics of hypervirulent Klebsiella pneumoniae clonal-group 23 reveals early emergence and rapid global dissemination. Nat Commun. 2018; 9: 1-10. [PubMed][Google Scholar]
Wyres K, Wick R, Judd L, Froumine R, Tokolyi A, Gorrie C, Lam M, Duchêne S, Jenney A, Holt K. Distinct evolutionary dynamics of horizontal gene transfer in drug resistant and virulent clones of Klebsiella pneumoniae. PLoS Genet. 2019; 15: 1-25. [PubMed] [Google Scholar]
Luo Y, Wang Y, Ye L, Yang J. Molecular Epidemiology and Virulence Factors of Pyogenic Liver Abscess Causing Klebsiella pneumoniae in China. Clin Microbiol Infect. 2014; 20: 818-24. [PubMed] [Google Scholar]
Alcántar M, Girón J. Klebsiella pneumoniae and the pyogenic liver abscess: implications and association of the presence of rpmA genes and
expression of hypermucoviscosity. Virulence. 2015; 6: 407-9. [PubMed][Google Scholar]
Beceiro A, Tomás M, Bou G. Antimicrobial Resistance and Virulence: a Successful or Deleterious Association in the Bacterial World?. Clin Microbiol Rev. 2013; 26, 185–230. [PubMed] [Google Scholar]
Arena F, De Angelis L, D'Andrea M, Cannatelli A, Fossati L, Di Pilato V, Giani T, Cavallo R, Rossolini G. Infections caused by carbapenem-resistant Klebsiella pneumoniae with hypermucoviscous phenotype: A case report and literature review. Virulence. 2017; 8: 1900-8. [PubMed] [Google Scholar]
Russo T, Olson R, Fang C, Stoesser N, Miller M, MacDonald U, Hutson A, Barker J, La Hoz R, Johnson J, for the Hypervirulent Klebsiella pneumoniae Investigator Group (HVKPIG). Identification of biomarkers for differentiation of hypervirulent Klebsiella pneumoniae from classical K. pneumoniae. J Clin Microbiol. 2018; 56, 1-12. [PubMed] [Google Scholar]
Loraine J, Heinz E, De Sousa Almeida J, Milevskyy O, Voravuthikunchai S, Srimanote P, Kiratisin P, Thomson N, Taylor P. Complement susceptibility in relation to genome sequence of recent Klebsiella pneumoniae isolates from Thai hospitals. mSphere. 2018; 3: 1-15. [PubMed] [Google Scholar]
Soo K. The contribution of capsule polysaccharide genes to virulence of Klebsiella pneumoniae. Virulence. 2017; 8: 485-6. [PubMed] [Google Scholar]
Pereira P, Picão R, Vespero E, Pelisson M, Zuleta L, Almeida L. Gerber A, Vasconcelos A, Gales A, Nicolás M. Pyrosequencing-based analysis reveals a novel capsular gene cluster in a KPCproducing Klebsiella pneumoniae clinical isolate identified in Brazil. BMC Microbiol. 2012; 12: 2-12. [PubMed][Google Scholar].
Gu D, Huang Y, Ma J, Zhou H, Fang Y, Cai J, Hu Y, Zhang R. Detection of Colistin Resistance Gene mcr-1 in Hypervirulent Klebsiella pneumoniae
and Escherichia coli Isolates from an Infant with Diarrhea in China. Antimicrob Agents Chemother. 2016; 60: 5099-100. [PubMed] [Google Scholar]
Brisse S, Passet V, Björk A, Babosan A, Kassis N, Struve C, Decré D. wzi gene sequencing, a rapid method for determination of capsular type for Klebsiella strains. J Clin Microbiol. 2013; 51: 4073–8. [PubMed] [Google Scholar]
Struve C, Roe C, Stegger M, Stahlhut S, Hansen D, Engelthaler D, Andersen P, Driebe E, Keim P, Krogfelt K. Mapping the Evolution of HypervirulentKlebsiella pneumoniae. MBio. 2015; 6: 00630-15. [PubMed] [Google Scholar]
Cubero M, Grau I, Tubau F, Pallarés R, Dominguez M, Liñares J, Ardanuy C. Hypervirulent Klebsiella pneumoniae clones causing bacteraemia in adults in a teaching hospital in Barcelona, Spain (2007-2013). Clin Microbiol Infect.2016; 22: 154-60. [PubMed] [Google Scholar]
Amraie H, Shakib P, Rouhi S,Bakhshandeh N, Zamanzad B. Prevalence assessment of magA gene and antimicrobial susceptibility of Klebsiella pneumoniae isolated from clinical specimens in Shahrekord, Iran. Iran J Microbiol. 2014; 6, 311-6.[PubMed] [Google Scholar]
Doorduijn D, Rooijakkers S, van Schaik W, Bardoel B. Complement resistance mechanisms of Klebsiella pneumoniae. Immunobiology. 2016; 221: 1102–9. [PubMed] [Google Scholar]
Osman K, Hassan H, Orabi A, Abdelhafez A. Phenotypic,
antimicrobial susceptibility profile and virulence factors of Klebsiella pneumoniae isolated from buffalo and cow mastitic milk. Pathog Glob Health. 2014; 108: 191- 9. [PubMed] [Google Scholar]
Tan TY, Cheng Y, Ong M, Ng L. Performance characteristics and clinical
predictive value of the string test for detection of hepato-virulent Klebsiella pneumoniae isolated from blood cultures. Diagn Microbiol Infect Dis. 2014; 78: 127- 8. [PubMed] [Google Scholar]
Wang L, Shen D, Wu H, Ma Y. Resistance of hypervirulent Klebsiella pneumoniae to both intracellular and extracellular killing of neutrophils. PLoS ONE. 2017; 12: 1-10. [PubMed] [Google Scholar]
Lin C, Chen F, Huang L, Chang J, Chen J, Tsai Y, Chang F, Lin J, Siu L. Effect in virulence of switching conserved homologous capsular polysaccharide genes from Klebsiella pneumoniae serotype K1 into K20. Virulence. 2017; 8: 487-93. [PubMed] [Google Scholar]
Li W, Sun G, Yu Y, Li N, Chen M, Jin R, Jiao Y, Wu H. Increasing Occurrence of Antimicrobial-Resistant Hypervirulent (Hypermucoviscous) Klebsiella pneumoniae Isolates in China. Clin Infect Dis. 2014; 58: 225–32. [PubMed] [Google Scholar]
Caroff M, Novikov A. LPS Structure, Function, and Heterogeneity. In Endotoxin Detection and Control in Pharma, Limulus, and Mammalian Systems, Williams K (Ed.), 2019. ISBN: 978-3-030-17147-6. [Google Scholar]
Hsieh P, Lin T, Yang F, Wu M, Pan Y, Wu S, Wang J. Lipopolysaccharide O1 antigen contributes to the virulence in Klebsiella pneumoniae causing pyogenic liver abscess. PLoS ONE. 2012; 7: 1-13. [PubMed] [Google Scholar]
Llobet E, Martínez V, Moranta D, Dahlström K, Regueiro V, Tomás A, Cano V, Pérez-G C, Frank C, Fernández-C H, Insua J, Salminen T, Garmendia J, Bengoechea J. Deciphering tissue-induced Klebsiella pneumoniae lipid A structure. Proc Natl Acad Sci USA. 2015; 112:E6369- 78. [PubMed] [Google Scholar]
Diago N, Calatayud B, Sun D, Khairallah C, Mann I, Ulacia H, Sheridan B, Shi M, Fries B. Antibody-Based Immunotherapy To Treat and Prevent Infection with Hypervirulent Klebsiella pneumoniae. Clin Vaccine Immunol. 2017; 24: e00456-16. [PubMed] [Google Scholar]
Choby JE, Howard-Anderson J, Weiss DS. Hypervirulent Klebsiella pneumoniae – clinical and molecular perspectives. J Intern Med. 2019;1-18. [PubMed] [Google Scholar]
Bailey DC, Alexander E, Rice MR, Structural and functional delineation of aerobactin biosynthesis in hypervirulent Klebsiella pneumoniae. J Biol Chem. 2018; 293: 7841–7852. [PubMed] [Google Scholar]
Martin RM, Bachman MA. Colonization, infection, and the accessory genome of Klebsiella pneumoniae. Front. Cell. Infect. Microbiol. 2018; 8:1-15. [PubMed] [Google Scholar]
Russo TA, Olson R, MacDonald U, Beanan J, Davidson BA. Aerobactin, but not yersiniabactin, salmochelin, or enterobactin, enables the growth/survival of hypervirulent (hypermucoviscous) Klebsiella pneumoniae ex vivo and in vivo. Infect Immun. 2015; 83: 3325–33. [PubMed] [Google Scholar]
Liu and Guo. Hypervirulent Klebsiella pneumoniae (hypermucoviscous and aerobactin positive) infection over 6 years in the elderly in China: antimicrobial resistance patterns, molecular epidemiology and risk factor. Ann Clin Microbiol Antimicrob (2019) 18:4 2-11. [Google Scholar]
Bachman M, Breen P, Deornellas V, Mu Q, Zhao L, Wu W, Cavalcoli J, Mobley H. Genome-Wide Identification of Klebsiella pneumoniae Fitness Genes during Lung Infection. mBio. 2015; 6: 1-9. [PubMed] [Google Scholar]
Compain F, Babosan A, Brisse S, Genel N, Audo J, Ailloud F, Kassis-C N, , Arlet G, Decré D. Multiplex PCR for Detection of Seven Virulence Factors and K1/K2 Capsular Serotypes of Klebsiella pneumoniae. J Clin Microbiol. 2014; 52: 4377-80. [PubMed] [Google Scholar]
Babb R, Pirofski L. Help is on the way:
Monoclonal antibody therapy for multidrug resistant bacteria. Virulence. 2017; 8: 1055-8: [PubMed] [Google Scholar]
Rossi B, Gasperini ML, Leflon-Guibout V, Gioanni A, de Lastours V, Rossi G, Dokmak S, Ronot M, Roux O, NicolasChanoine MH, Fantin B, Lefort A. Hypervirulent Klebsiella pneumoniae in Cryptogenic Liver Abscesses, Paris, France. Emerg Infect Dis. 2018; 24: 221- 229. [PubMed] [Google Scholar].
Pichler C, Büchsel M, Rossen JW, Vavra
M, Reuter S, Kern WV, Thimme R, Mischnik A. First report of invasive liver
abscess syndrome with endophthalmitis caused by a K2 serotype ST2398 hypervirulent Klebsiella pneumoniae in Germany, 2016. New Microbes New Infect. 2017; 17: 77-80. [PubMed] [Google Scholar]
Roulston KJ, Bharucha T, Turton JF, Hopkins KL, Mack DJF. A case of NDMcarbapenemase-producing hypervirulent Klebsiella pneumoniae sequence type 23 from the UK. JMM Case Rep. 2018; 5: e005130.[PubMed] [Google Scholar].
Pereira A, Petrucci T, Simões MJ. Klebsiella pneumoniae from K1 and
Hypervirulent Clone ST23: First Documented Case in Portugal. Acta Med Port. 2017; 30: 496-9. [PubMed] [Google Scholar]
Gundestrup S, Struve C, Stahlhut SG, Hansen DS. First Case of Liver Abscess in Scandinavia Due to the International Hypervirulent Klebsiella pneumoniae Clone ST23. Open Microbiol J. 2014; 8:22- 4. [PubMed] [Google Scholar]
Coutinho RL, Visconde MF, Descio FJ, Nicoletti AG, Pinto CL, Da Silva A, Rodrigues C, Gales A, Hurtado G. Community-acquired invasive liver
abscess syndrome caused by a K1 serotype Klebsiella pneumoniae isolate in Brazil: a case report of hypervirulent ST23. Mem. Inst. Oswaldo Cruz. 2017; 109: 970- 971. [PubMed] [Google Scholar]
Melot B, Brisse S, Breurec S, Passet V, Malpote E, Lamaury I, Thiery G, Hoen B. Community-acquired meningitis caused by a CG86 hypervirulent Klebsiella pneumoniae strain: first case report in the Caribbean. BMC Infect Dis. 2016; 16: 1-3, [PubMed] [Google Scholar]
Mohammad Ali Tabrizi A, Badmasti F, Shahcheraghi F, Azizi O. Outbreak of hypervirulent Klebsiella pneumoniae harbouring blaVIM-2 among mechanically-ventilated drug-poisoning patients with high mortality rate in Iran. J Glob Antimicrob Resist. 2018; 15:93–98. [PubMed] [Google Scholar].
Depósito Legal: ppi201102ME3935 - ISSN: 2477-9369.
Copyright ©2012 ULA Todos los derechos reservados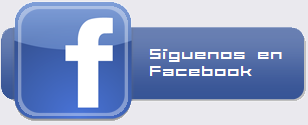 Todos los documentos publicados en esta revista se distribuyen bajo una
Licencia Creative Commons Atribución -No Comercial- Compartir Igual 4.0 Internacional.
Por lo que el envío, procesamiento y publicación de artículos en la revista es totalmente gratuito.