Inflammatory mediators in patients with Dengue infection: role in early endothelial damage
Resumen
Several mechanisms have been proposed to explain the pathogenesis of dengue virus (DENV) infection. One of the most important finding is the production of pro-inflammatory cytokines as responsible of endothelial cells activation, plasma leakage and subsequently, disease severity. Methods: Our aim was to determined levels of inflammatory mediators (IL-8, TNF-α), soluble cell adhesion molecules (sICAM-1 and sVCAM-1) and soluble lymphocyte activation markers (sIL-2Rα, sTNF-RII/p75) during the course of DENV infection. Serum samples from fifty-two patients with confirmed DENV infection were collected during the acute (0-3 days after fever onset) and critical/recovery (4-7 days after onset) phases of the diseases. As controls, sera from non-febrile individuals were included. Patients were classified as dengue without warning signs (DwoWS), dengue with warning signs (DwWS) and severe dengue (SD).
Palabras clave
Pro-inflammatory cytokines; Endothelial damage; sICAM-1; sVCAM-1; sIL-2Rα; sTNF-RII/p75; Dengue without warning signs (DwoWS); Dengue with warning signs (DwWS); Severe dengue (SD)
Depósito Legal: ppi201102ME3935 - ISSN: 2477-9369.
Copyright ©2012 ULA Todos los derechos reservados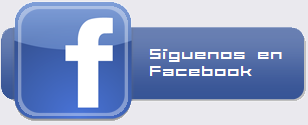 Todos los documentos publicados en esta revista se distribuyen bajo una
Licencia Creative Commons Atribución -No Comercial- Compartir Igual 4.0 Internacional.
Por lo que el envío, procesamiento y publicación de artículos en la revista es totalmente gratuito.